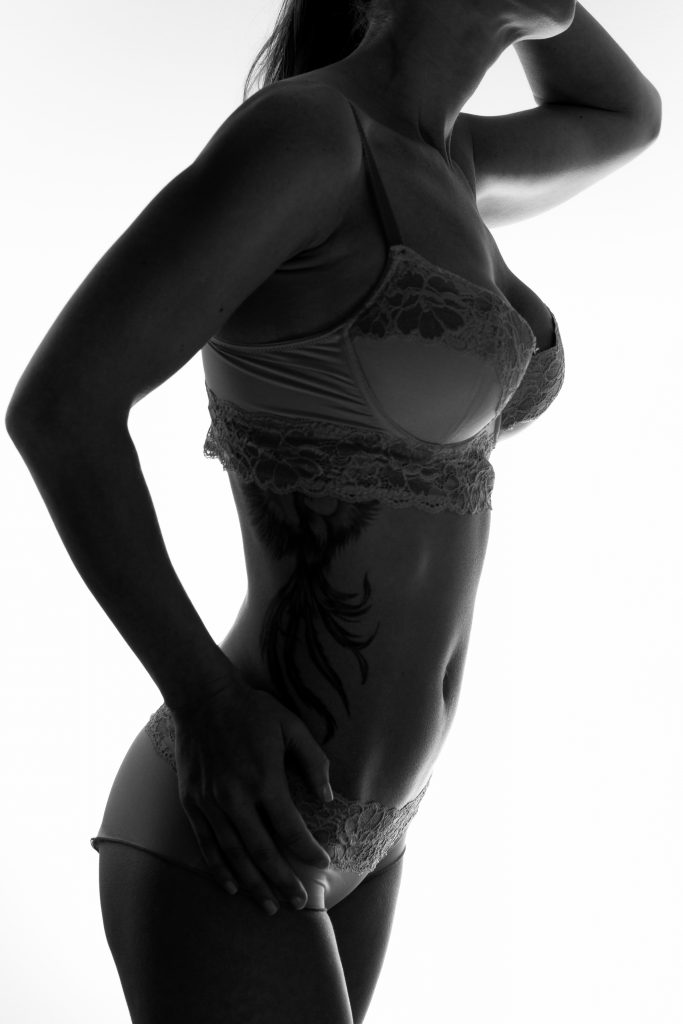 The Boudoir Experience
Are you ready for an empowering experience that will leave you thinking "Wow, I did that!"?
Do you even know how beautiful and strong your are? Let me show you.
Your boudoir experience starts with a pre-session consultation to talk about what you are looking for in your session. We discuss outfits, your motivation, and your goals for your session. Everyone has their own idea of sexy – it could be your partner's favorite jersey, fishnets and heels, or nothing at all. Everyone is different and yes, everyone feels nervous at first.
I think butterflies are our minds way of saying, woah, this is different and exciting! I think it gives us an edge to perform. You really don't have to worry about anything because I will guide you through posing and by the end of the session, you'll feel like a pro.
Your session starts with about an hour with one of my incredible hair and makeup artists, which gives you time to relax and get used to the studio. She will talk with you about the look you want from near natural to extra glam and when she's done, you'll feel amazing. After that, it will just be the two of us. There is never anyone else present during your session.
The photo session lasts from 2-3 hours, I'm never in a rush. After your session, I'll let you know when your images are ready and you will come back at a time that's convenient to choose your photos and order your products. The image reveal is one of my favorite parts of the experience!
Are You Ready?
And now you're thinking, I'm nervous, can I really do this? You can, I promise! If you'd like to chat before you make a commitment, just contact me and we'll arrange a call. Or if you're ready, contact me and we will pick a date. I book sessions Monday-Friday. I prefer to start in the morning due to natural light in the studio, but I'm flexible. Your reveal session can be in the evening or on a weekend if I'm available.
Still have questions? Check out my boudoir FAQ.
Session Pricing
The Boudoir Experience $425
Includes pre-session consultation with Gwynne
All female team in a safe location
Professional makeup and hair styling
2-3 hour photo session with multiple outfit changes
Post session image reveal & product ordering session
A dose of self-confidence that will make you feel amazing!
Please fill out my short Boudoir Package Information Request form for specific pricing details. Products start at $129. Product collections start at $1,295. Most clients spend $1,300-$2,500 on products.
Payment Options
I accept cash, check, or credit cards. Once ordered, products take 2-6 weeks, depending on what you order. When you order your products, you have two payment options:
Pay in full
You pay your balance on the day of your ordering session. Your album will be ordered once you approve your album layout or wall art. Once ordered, products take 2-6 weeks depending on what you order.
Payment Plan
I will set up a plan for you to pay monthly for up to 6 months. Once your balance is paid, your products will be ordered. If you want to set up a plan, let me know when we speak so you can get started. That way you will have your products as soon as possible.
If you have any questions about Charlottesville boudoir photography pricing, just ask. This is an amazing experience that you will never forget!